The Federal Ministry of Health (FMOH) and World Health Organization (WHO) recommended that Primary Health workers need training to provide quality care for the Elderly. Generally, this training is however not being formally done. PriHEMAC has therefore established a Training Institute where Primary and Professional Caregivers and Elderly Friendly Ambassadors are being trained.
In 2014 PriHEMAC Training Institute for quality Home Care services was established. The NGO was also registered/certified in 2018 by Oyo State Ministry of Women Affairs, Community Development Social Welfare and Poverty Alleviation, Oyo State to contribute to the efforts of the State Government at improving the standard of living of the less privileged.
In this regard, the vision of PriHEMAC Home Care is to contribute to having a community where people who usually need home services have accessible, available, sustainable and affordable quality care. The main objective is to ensure that people who need quality services receive promptly such services.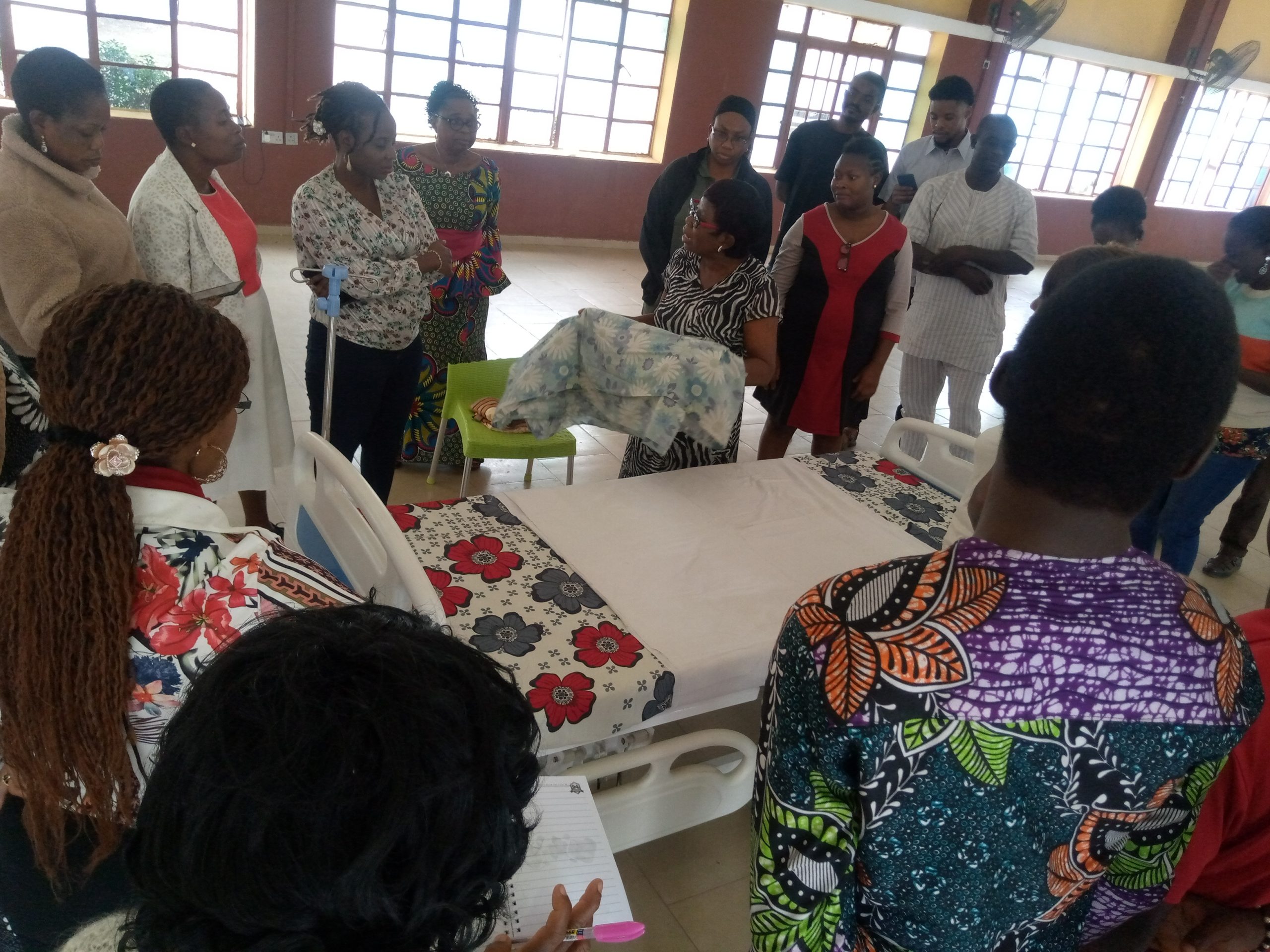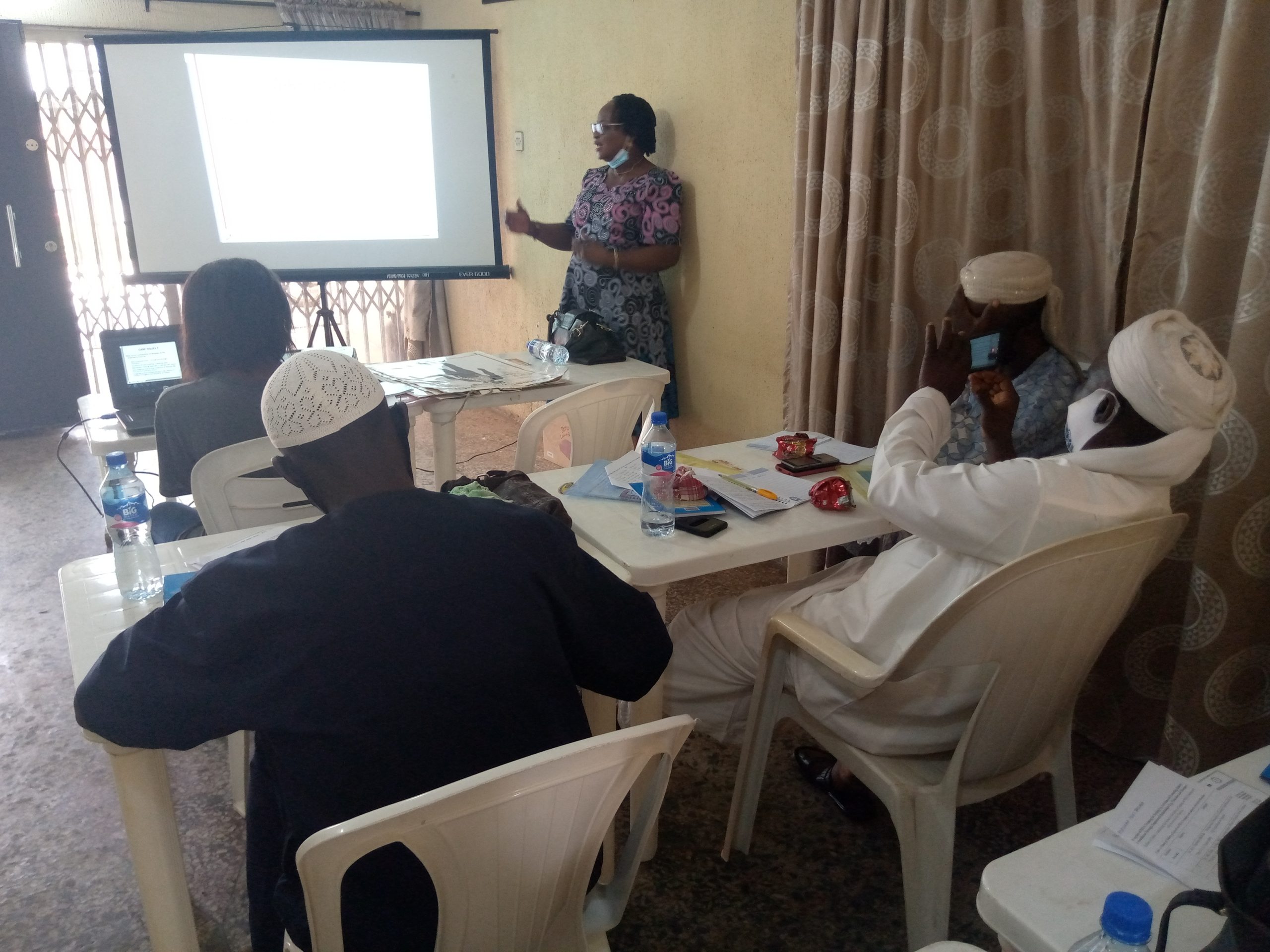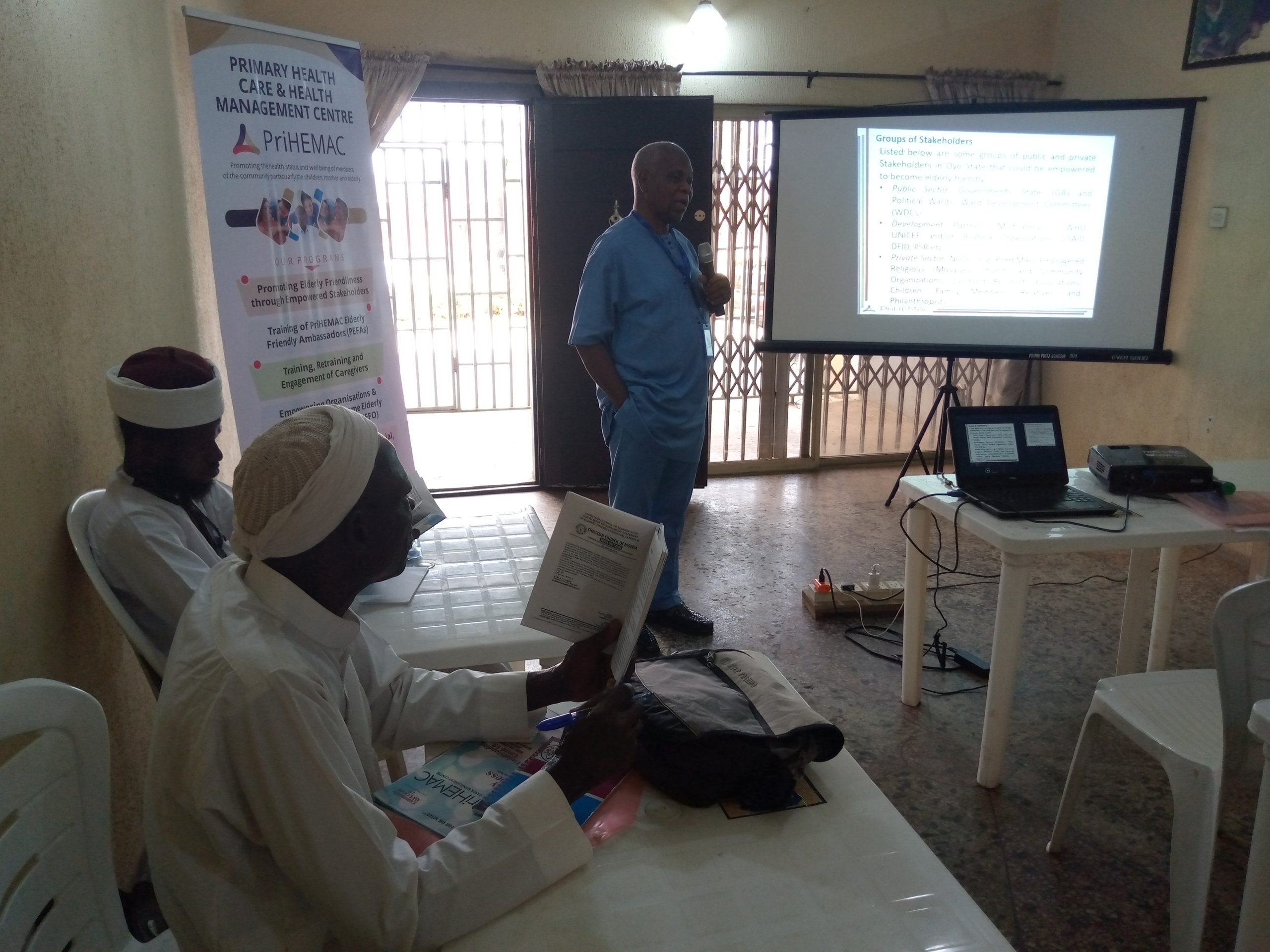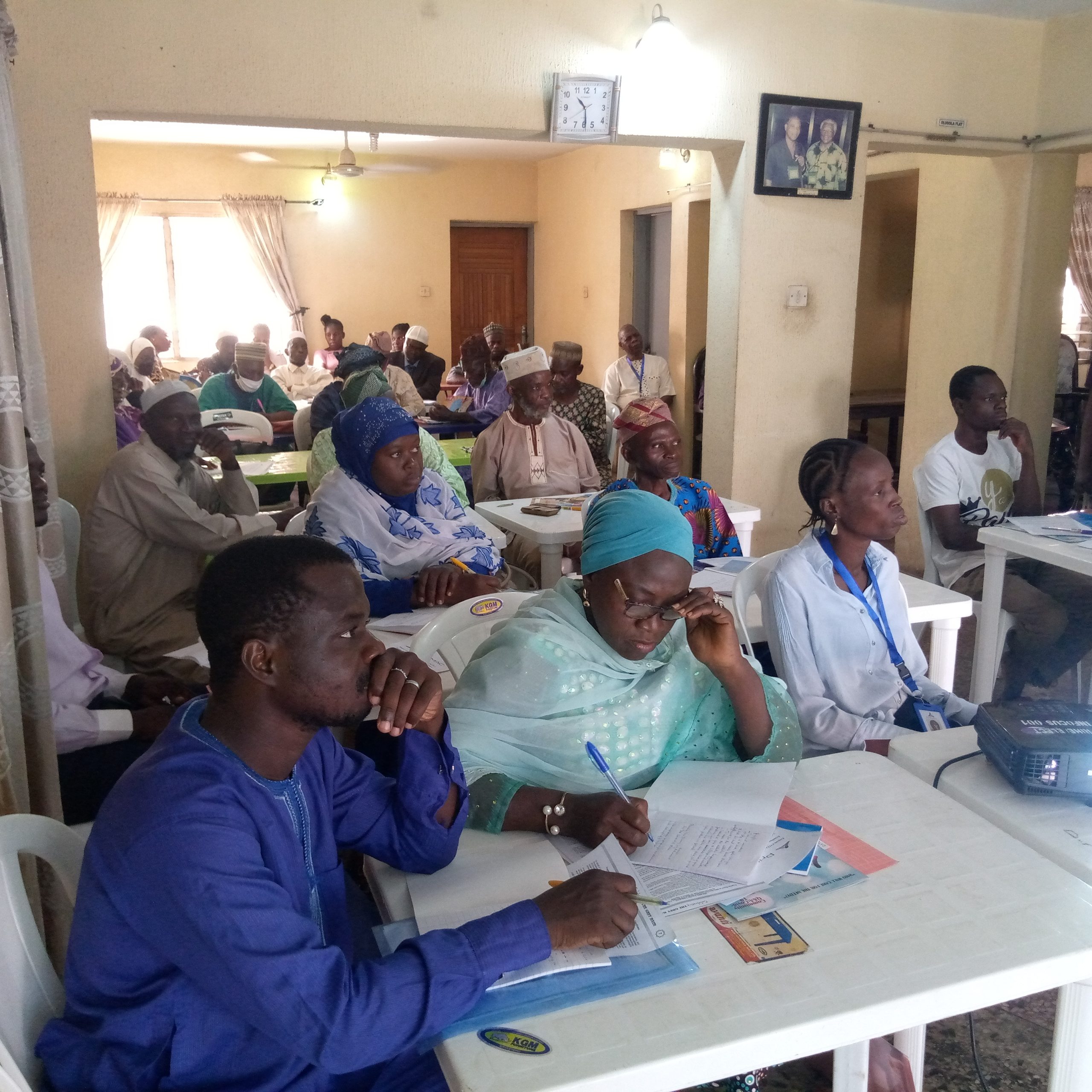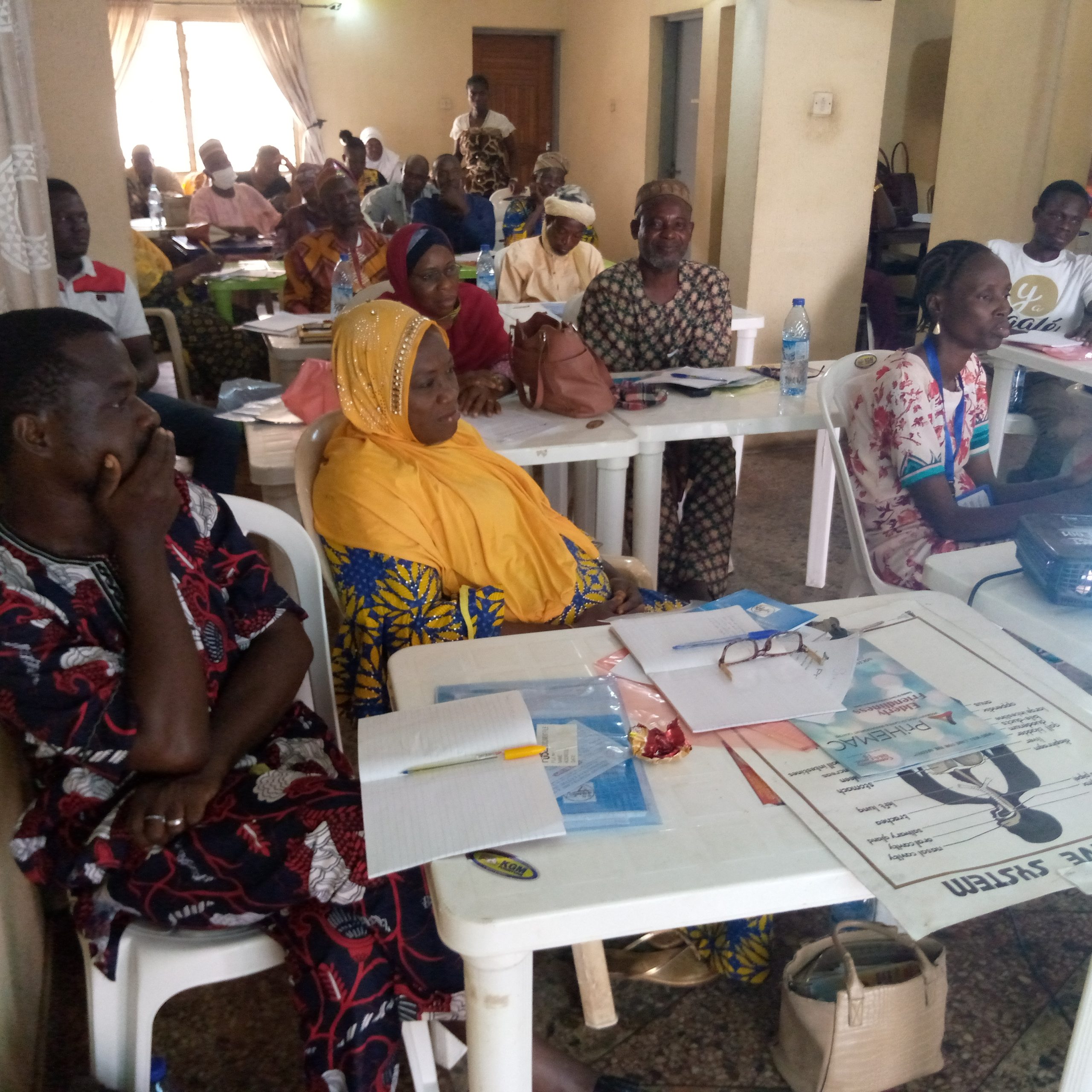 0
Batches of caregiver training
PriHEMAC Training Institute
In order to ensure that the Caregivers and Ambassadors develop the appropriate skill, knowledge and attitude for required services, PriHEMAC has produced one Peer Reviewed Handbook for each of them as below.
The Handbook for PriHEMAC Home/Health Caregivers (PHHC)

The Handbook for PriHEMAC Home/Health Caregivers (PHHC) is meant as Reference materials for them and their Trainers/facilitators.

The Handbook for PriHEMAC Elderly Friendly Ambassadors (PEFAs)

The Handbook for PriHEMAC Elderly Friendly Ambassadors (PEFAs is meant as Reference materials for their Trainers/facilitators.

Other standards of PriHEMAC Training Institute are its physical facilities in suitable and accessible location and highly qualified and Faculty members.

PriHEMAC Training Institute Physical Facilities include fenced solid buildings -space/rooms- with adequate facilities and relevant equipment. and is sited in suitable training environment and accessible location.

PriHEMAC Training Institute Faculty Members include qualified, experienced and dedicated medical, social and nursing professionals who are capable of training all cadres of Caregivers
Some of our Faculty Members are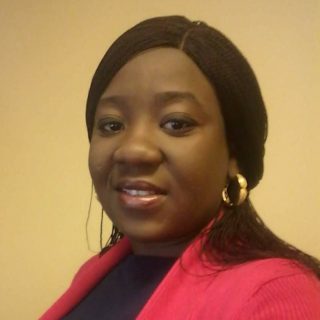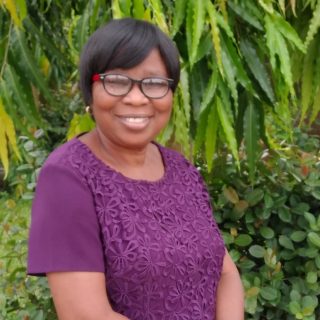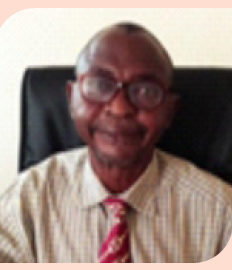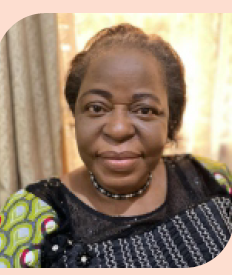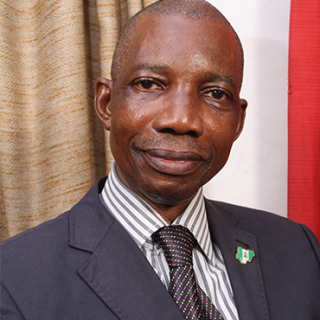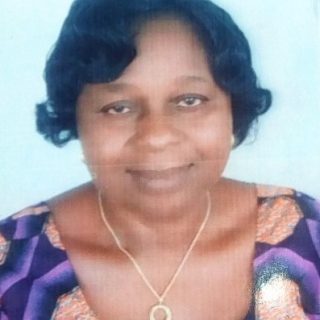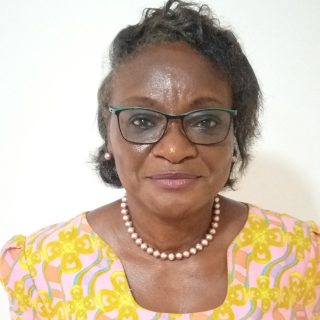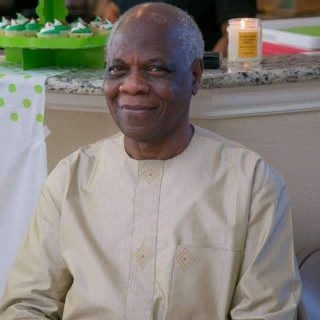 PriHEMAC Training Institute advertises for, recruits and trains interested and eligible applicants for 2 groups of home Caregivers namely a) Primary Caregivers and b) professional/secondary caregivers.

Primary Caregivers are family members including mostly the spouses, children, siblings and relatives; they include volunteers from churches/mosques and various community organizations who generally render 'non-contractual' services/activities.

Professional/Secondary Caregivers are eligible/interested who are trained to render home services for the elderly and convalescents – those, not necessarily elderly persons, who, for various reasons, need home care.
Eligibility for training Professional/Secondary Caregivers
Status of Training of Professional/Secondary Caregivers

Between 2014 when the training of PriHEMAC Home and Health Caregiver started and January 2019, 11 batches and a total of 117 (Average of 11 per batch) of them have been trained. A total of 38 (32.4%); 5 (13%) and 33 (87%) of them has been engaged under PriHEMAC management.
Home care for the Elderly Department
The high rate at which the proportion of elderly persons is rising all over the world is irresistible and irreversible. So also, are the inevitably 'old age' problems compelling caring primary caregivers (children and concerned significant others) to pay attention. Results of studies show that over 9 out of every 10 elderly persons (70years +) in most communities would wish to be given needed care at home, except their social support system failed! Also, 1 out of every 5 elderly persons, usually needs one type of 'caring need' or the other calling for attention.
In order to meet the yearning need of the elderly, PriHEMAC has screened trained, certified, legally covered, bonded and registered caregivers who are, or could be, engaged to provide desired wholistic care for the Elderly. Each PriHEMAC Caregiver has acquired the correct knowledge, developed right attitude and appropriate skills to provide any customized service required to meet various common social, psychological, physical needs of the Elderly.
Common Basis Social Needs of the elderly may include Loneliness (as a result of unemployment, death or divorce, separation of children and family members, negligence and abuses, abandonment) loss of independence, low income, boredom etc.)
PriHEMAC Caregivers can carry out Nursing Care/Services including:
Checking of Vital Signs, Daily Personal Care and grooming Bed Bath, Prevention of Bed Sores/Treatment of Pressure Areas etc.; preparation and serving of Food for Nutrition; Prevention and management of home accidents, First Aid; Respite care for care receiver,  Administer prescribed medication, Laundry for care receiver among others.

Care of the Convalescents, Working Nursing Mothers, Weekends and Working Day Reliefs etc.
PriHEMAC Caregivers are suitable and can render services for:
convalescents – recuperating persons who are just discharged from hospital but need continuing care at home

working nursing mothers who do not have mothers-in-law or house helps

couples who need to attend compelling ceremonies but cannot take their children or elderly parents along.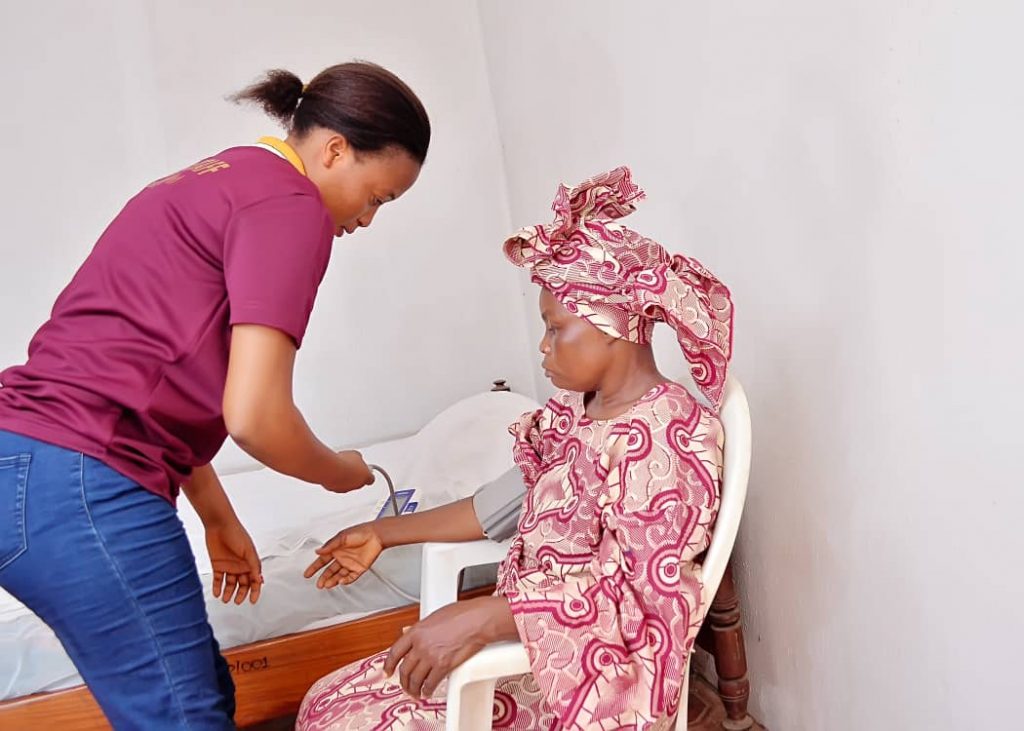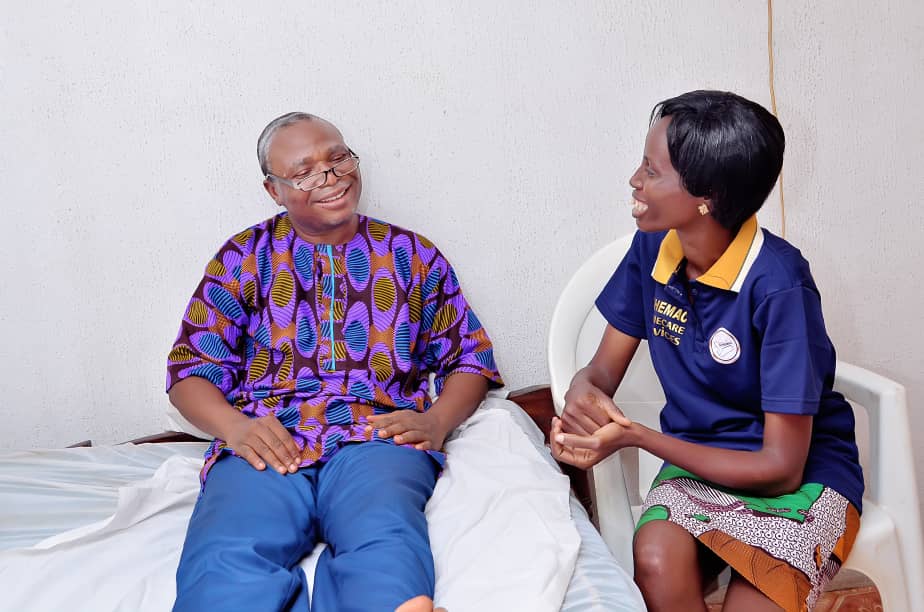 Among the PriHEMAC Caregivers are domiciliary nurses who provide a wide range of frequently needed nursing services including:

Day-homecare on a daily visit basis; specialty services- e.g., diabetes care physiotherapy etc.; care of chronically or terminally ill patients; post-delivery care for mothers and babies at home and facilitation of referrals to appropriate consultants.
Home Health Caregivers
Domiciliary Nurses
Operational Guide
Standard of practice and Quality Assurance
Elderly Day Care Services (In view)
Home Health Caregivers
Bronze Package: 1 shift – 7am – 5pm of 5 working days a week @ N70, 000 per month
Silver package: 2 Shifts – 7 am – 7pm of 5working days a week @ N90,000 per month
Gold Package: 2 Shifts – 7 am – 7pm of 7days a week including weekends @ N120,000 per month
Platinum Package: 24 hours daily including weekends @ N150,000 per month
Domiciliary Nurses
Operational Guide
Standard of practice and Quality Assurance
Elderly Day Care Services (In view)
Consultancy, Advocacy and Research (CAR) Department
PriHEMAC has carried out many consultancy, advocacy, and research activities with/for many partners e.g.  Academia, multilateral (WHO, Unicef, UNDP), bilateral (CIDA, USAID, DFID, PSR) National (NPHCDA) on different health and health-related programs including the following, among others:
United Nations Children Fund (Unicef) between 1998 and 2002 for many Workshops, Community Development and Capacity Building

Canadian International Development Agency (CIDA) Health Mission (June 10 – July 5, 2002) Situation Analysis Mission of PHC-TTP in UCH, Ibadan and Kaduna Polytechnic
Physicians for Social Responsibility (PSR) of Finland: on Ibadan Maternal Morbidity Mortality Reduction Project (IMMREP) – a 5-year (2004-2008) project; and on Improvement of Primary-Level Maternal Health Services in Ibadan (IPMat) – a 2-year (2009-2010) project
Effects of the Use Of Trained Care Givers on the Quality Of Life Of The Elderly in selected communities in Ibadan North and Oluyole LGAs, Oyo State – (Ph D. Thesis Project)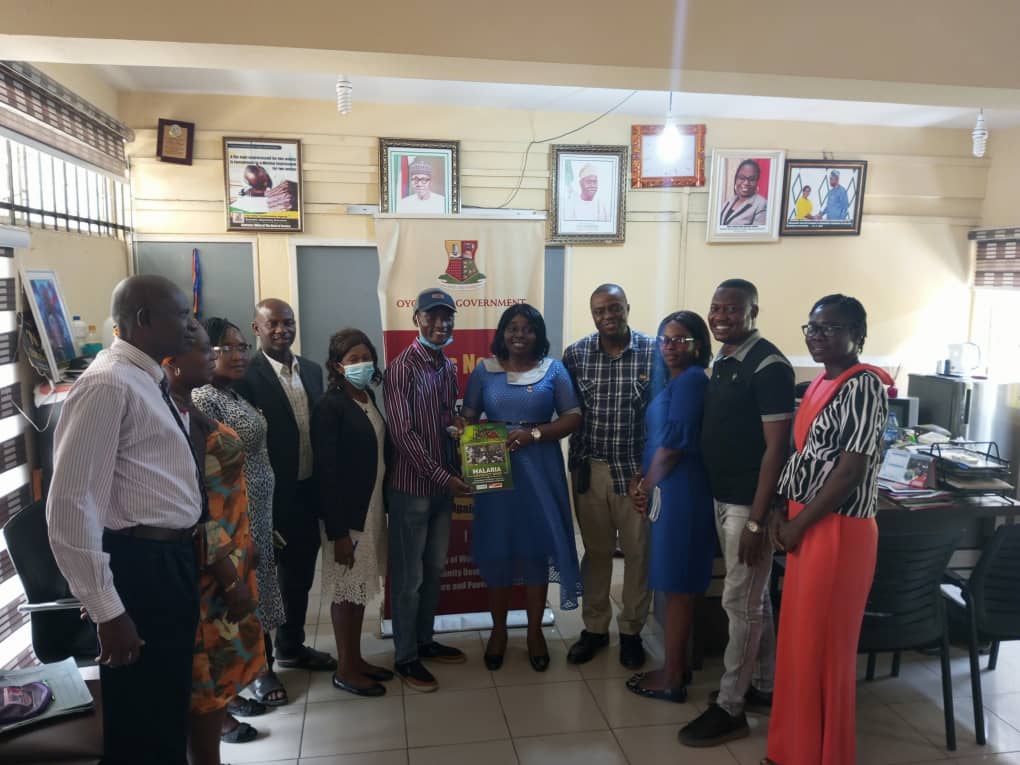 Open and Closed Health System Planning (1980): Journal of Nigeria Society of Physiotherapy Vol. VI No. 1 pp. 10 – 13

Primary Health Care in School Health Education (1987): Nigerian School Health Journal Vol. 7 No. 1 pp. 9 – 13
Manpower Development in Health Sector (1990):  The Case of community Health workers in Nigeria in the quarterly Journal of Administration Vol. XXIV No. 4)
Management of Planned change in PHC Programme Implementation in Nigeria (1990)
In The ROAD, Quarterly Journal of PHC in Nigeria vol. 2 No. 2
Management of PHC Manpower in a Local Government Area (1992):       The ROAD, Quarterly Journal of PHC in Nigeria vol. 2 No. 4
PriHEMAC, (1999) Baseline Data on PHC Management Infrastructure (including PHC manpower) in North West Zone, sponsored by NFHCDA HQ, Abuja.
PriHEMAC, (2000) Baseline Data on PHC Management Infrastructure (including PHC manpower) in B Health Zone sponsored by UNICEF, B Field office, Lagos.
Background and Status of PHC Activities by 2000 in Nigeria. Facts (from Figures from Baseline data on PHC) for Health Planning (2002) XANFUN Ltd Ibadan.
Sustainability of PHC in Nigeria. (Dec. 2002): The Road, Vol. 5 No 4, pp. 6 – 8.
Co-Authorship (with Late Prof. A.O. Odejide, Dept. of Psychiatry, UCH, Ibadan) of a Paper for Nigeria Health Review (NHR) 2007 on "Managing Some Identified Diseases at Primary Health Care Level (Mental Health and Neurological Problems)" sponsored by Health Reform Foundation of Nigeria (HERFON) in July – September 2007
Ogundeji, M.O. (2008): Primary Health Care System as God's Model for Healthy Citizenship: in   The Bible & Responsible Citizenship: Pro. SEM New Series 3
Ogundeji M. O, Adeniyi, J. D. Osungbade K, Arulogun, O. (2014) Primary Health Care in Nigeria, History and Development, U.I Press, Ibadan; 263 pp.
Ogundeji, M. O. and Faniran, Adetoye (2015): Keeping the Environment Clean within the Context of a Creation Sacred to God, Journal of Creation and Environmental Care (JCEC) Sacred Earth Ministry (SEM) Vol. 2. pp.70-79
Ogundeji, M. O. and Faniran, Adetoye (2015): Perspective on Creation/Environmental Care/Primary Health Care (PHC) Approach. Journal of Creation and Environmental Care (JCEC) Sacred Earth Ministry (SEM) Vol. 2 pp.105-